Heroes 2.0 Anticipation: Hiro v. Ninja
Credit: Variety
NBC is adding former "Veronica Mars" star Kristen Bell to the cast of "Heroes."
Peacock has snagged Bell for a key multiepisode arc of its sophomore sensation. Casting is a major coup for NBC since Bell -- who plays the title character in Judd Apatow's upcoming "Forgetting Sarah Marshall" -- was reportedly being sought for several TV gigs, including a part on ABC's "Lost."
Bell will make her first "Heroes" appearance in October. She'll play Elle, a character described as a sexy, mysterious young lady who has ties to the supposed death of Peter, H.R.G.'s past and the future of Claire. Elle will kick off her arc by committing a serious crime, though it's unclear whether she's good or bad.
"This was not easy to pull off," said "Heroes" creator-exec producer Tim Kring. "But since we're an ensemble show, with many arcs playing out through the year, we found a way to jump into a small window in (Bell's) schedule."
Universal Media Studios prexy Katherine Pope also hinted that landing Bell wasn't easy, noting that "many studios (were) chasing her in both film and TV" and that she was happy that Bell "chose to star in our show."
Thesp is represented by CAA and Emily Gerson-Saines of Brookside Artist Management.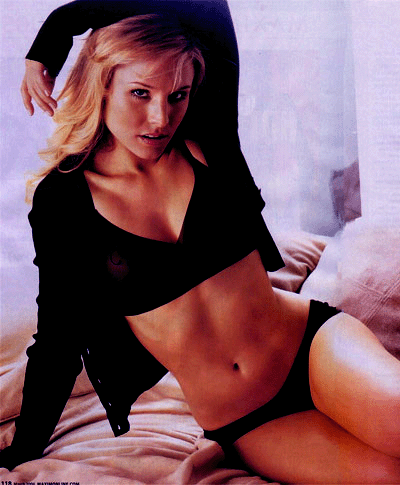 The babe factor in this show just quadropled.