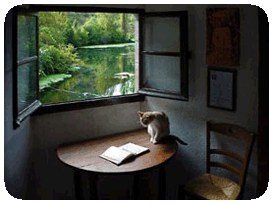 Welcome to the warmest little kitty heaven in the South East, where human-feline affection is as important as daily meal times.
Our sanctuary is the dream child of a devoted pet lover and was inspired by her special-needs feline, Mr Cuddles. It is set up to offer a home-from-home environment to healthy kitties in need of affection, attention and rehabilitation, who can no longer stay with their families and need to find a new loving home.
Although we are a nation of cat lovers, sometimes circumstances make it objectively unviable for some of us to keep our beloved companions. This is where Catcuddles comes in to help.
We are passionate about looking after cats as if they were our own when they most need us, we get them all up-to-date with their health checks, provide routine care and assess their behaviour so we can find each one of them a responsible, deserving forever home. We always put the kitties' welfare first because that is what we believe a true-to-cause cat charity should be about.
We have an open-door policy during the period your kitty is waiting for its new home and are fully transparent in our financial funding and how we allocate public donations and any other funding we are able to secure for our cause.