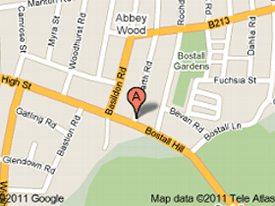 We are located at the borders of the boroughs of Greenwich (London) and Bexley (Kent), at 155 Howarth Road, London SE2 0UW. If you enter "catcuddles" at Google maps, we will come up.
Our volunteer foster homes are mainly in SE London and NW Kent and are homes-from-home to our guest cats, however most of the Open Days are held at the main Sanctuary.
We welcome visitors 7 days a week by appointment, and an experienced volunteer is always at hand to make the introductions with our kitties.
You can also contact us by phone on 0208 1232230 and 0778 2661255, and by email:
We operate an open-door policy to all those interested in supporting our work, volunteering in a number of functions, or promoting our charity's work, as well as those who are considering adopting a worthy feline.
We look forward to showing you around!