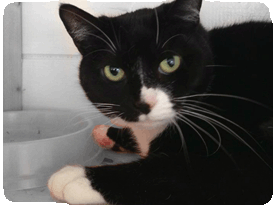 The Cat Charity with Big Heart
Catcuddles is a London based cat sanctuary, a registered charity that is all about promoting and strengthening the feline-human bond and helping pair up unwanted cats with loving forever homes and humans.
Catcuddles cat sanctuary London is located between the borders of Greenwich and Bexley with a fantastic volunteer network that spreads from London and Kent all the way to Aberdeen.
The charity receives no funding from state or grants. Our sustainability and success as a charity are entirely based on the goodwill of our donors, continuous interest of key supporters and the selfless dedication, hard work and passion of the volunteer team.
Catcuddles is the dream child of a devoted pet lover and was inspired by her special-needs feline, Mr Cuddles, who is our feline mascot. It is set up to offer a home-from-home environment to healthy or recovering kitties in need of affection, attention and rehabilitation, who can no longer stay with their families and need to find a new loving home. Although we are a nation of cat lovers, sometimes circumstances make it objectively impossible to keep our beloved companions. This is where Catcuddles comes in to help.
As a charity, we grow in line with our increasing adoption activity as well as the donor funds we have available. To help us secure our present and enable us to plan for the future of hundreds of cats and kittens, both strays and unwanted home cats, we encourage you to support Catcuddles by making a donation, however nominal.
Enjoy browsing through our website and feel free to contact us at Catcuddles cat sanctuary London!